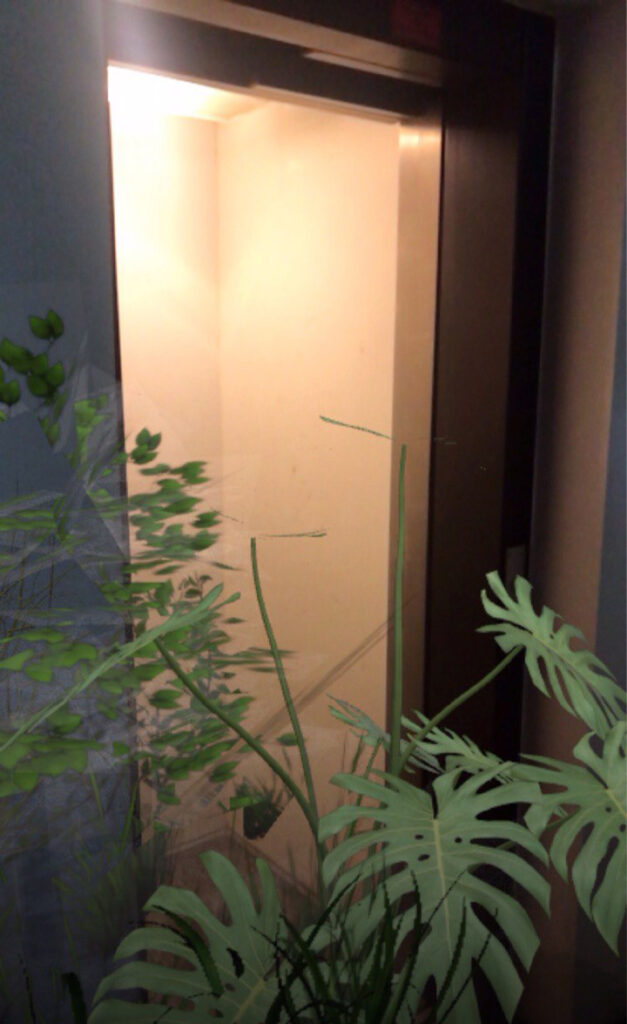 Thicket
The project with the working title thicket uses augmented reality to grow virtual forests in urban space. At first glance from a distance, our concrete worlds become a green idyll again – but if you look closer, it's not that easy to punch through the thicket with your cell phone…
The thicket ironically addresses the inconveniences and paradoxical problems that climate change caused by our artificial way of life is already confronting us with today. The project does not want to blame, but rather to make both – utopias (the new, green city) and apocalyptic visions (everything is overgrown, civilization no longer exists) – tangible in a playful way.
This is how it works:
In order to be able to see the installation, you have to download an app, which is free and very easy to use and thus offers a low-threshold entry into augmented reality.
Signs with QR codes that are clearly visible in public space invite passers-by and visitors to immerse themselves in the AR experience. It then looks something like this:
Thicket can either be installed temporarily or stay on site forever. However, the aim is to "plant" as many places as possible with the virtual jungle so that they can be experienced at any time. This is perfect for public places where people often have to wait – such as bus and train stops, airports, government offices,…
Technical requirements:
The only important requirement for the installation of AR Experiences is a good internet connection / a stable mobile network. I develop everything else on site and adapt the installation to the respective circumstances and also to the special features of the content.
If you like to test the work and see what it would feel like, you can place this little AR sketch anywhere:
– simply follow this link: https://scvngr.app/e85a2DUyBzb