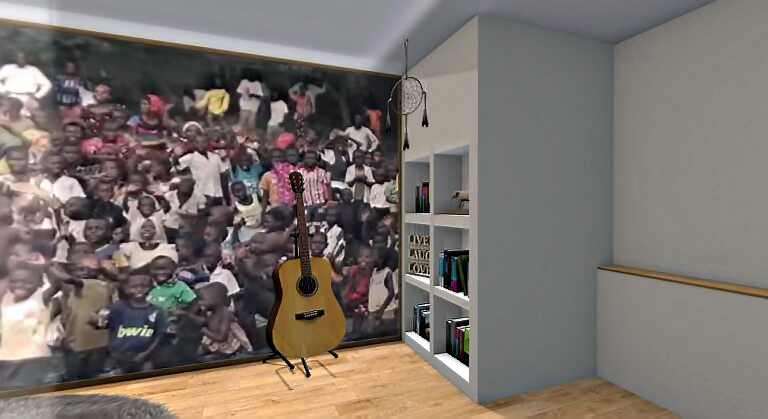 ॐ Mindfulness ॐ
A meditation for the end of times… (Text: "The happiness of your life is depending on the nature of your thoughts.")
Stay in the moment and breath!
The installation "Mindfulness" will bring peace to your soul and teach you how to optimize your feelings.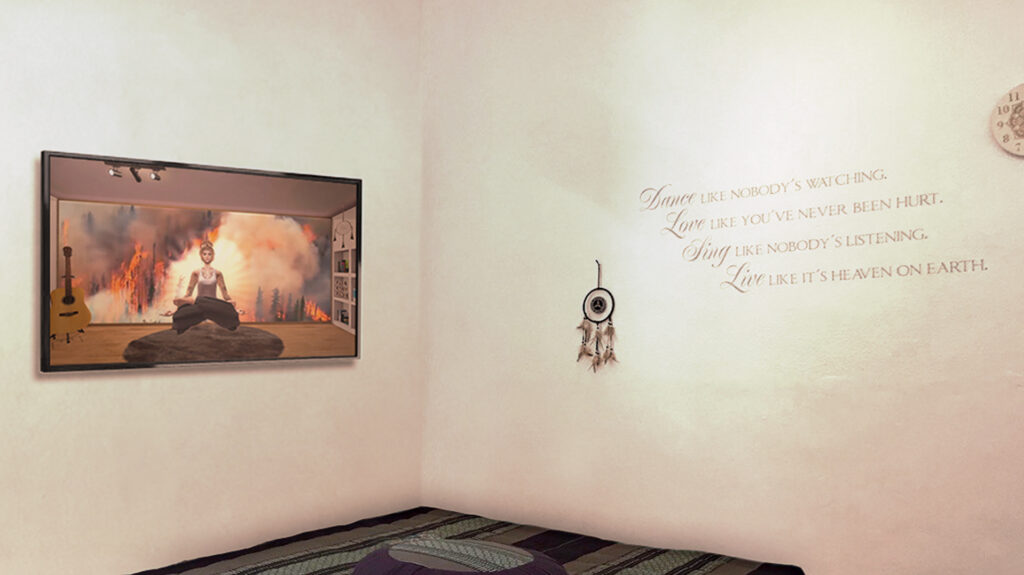 It offers a small cozy space with pillows, yoga mats, ritual candles and incense sticks.
Just sit down, relax and listen to the powerful affirmations and follow the meditation instructions.
The decoration of the space is well chosen to make you instantly feel at home.
At the end of this journey you will be able to block out any kind of negativity and live a happy and free life.
Namaste!